Monday
Tuesday
Wednesday
Thursday
Friday
Saturday
Sunday
4:00 am
4:30 am
5:00 am

Group Training

(Sign-up Required)

Aimee

Group Training

A 1 hour session that focuses on total body work, that will increase strength, flexibility, cardiovascular endurance, and overall athletic performance. The group training is a higher intensity format, that still allows for various fitness levels. Physical assessment is required before attending.

Group Training

(Sign-up Required)

Aimee

Group Training

A 1 hour session that focuses on total body work, that will increase strength, flexibility, cardiovascular endurance, and overall athletic performance. The group training is a higher intensity format, that still allows for various fitness levels. Physical assessment is required before attending.

Group Training

(Sign-up Required)

Aimee

Group Training

A 1 hour session that focuses on total body work, that will increase strength, flexibility, cardiovascular endurance, and overall athletic performance. The group training is a higher intensity format, that still allows for various fitness levels. Physical assessment is required before attending.

5:30 am

Full Court Basketball

Relive your glory days! Come and play full court basketball with your buddies and get a great workout while you're at it.

Full Court Basketball

Relive your glory days! Come and play full court basketball with your buddies and get a great workout while you're at it.

6:00 am

Group Training

(Sign-up Required)

Aimee

Group Training

A 1 hour session that focuses on total body work, that will increase strength, flexibility, cardiovascular endurance, and overall athletic performance. The group training is a higher intensity format, that still allows for various fitness levels. Physical assessment is required before attending.

Group Training

(Sign-up Required)

Aimee

Group Training

A 1 hour session that focuses on total body work, that will increase strength, flexibility, cardiovascular endurance, and overall athletic performance. The group training is a higher intensity format, that still allows for various fitness levels. Physical assessment is required before attending.

Group Training

(Sign-up Required)

Aimee

Group Training

A 1 hour session that focuses on total body work, that will increase strength, flexibility, cardiovascular endurance, and overall athletic performance. The group training is a higher intensity format, that still allows for various fitness levels. Physical assessment is required before attending.

6:30 am
7:00 am
7:30 am
8:00 am
8:30 am
9:00 am

Group Training

(Sign-up Required)

Aimee

Group Training

A 1 hour session that focuses on total body work, that will increase strength, flexibility, cardiovascular endurance, and overall athletic performance. The group training is a higher intensity format, that still allows for various fitness levels. Physical assessment is required before attending.

Group Training

(Sign-up Required)

Aimee

Group Training

A 1 hour session that focuses on total body work, that will increase strength, flexibility, cardiovascular endurance, and overall athletic performance. The group training is a higher intensity format, that still allows for various fitness levels. Physical assessment is required before attending.

Group Training

(Sign-up Required)

Aimee

Group Training

A 1 hour session that focuses on total body work, that will increase strength, flexibility, cardiovascular endurance, and overall athletic performance. The group training is a higher intensity format, that still allows for various fitness levels. Physical assessment is required before attending.

Soccer Tots

SoccerTots is an incredible opportunity for your child to learn the sport of soccer and the importance of fitness. To register and find more information about the program visit www.soccertots.net and find our location under "Spokane." You can also register by phone by calling 509-362-1330. Space is limited so sign up now.

9:30 am
10:00 am
10:30 am
11:00 am
11:30 am

Full Court Basketball

Relive your glory days! Come and play full court basketball with your buddies and get a great workout while you're at it.

Full Court Basketball

Relive your glory days! Come and play full court basketball with your buddies and get a great workout while you're at it.

12:00 pm
12:30 pm
1:00 pm
1:30 pm
2:00 pm
2:30 pm
3:00 pm
3:30 pm
4:00 pm
4:30 pm
5:00 pm
5:30 pm
6:00 pm
6:30 pm
7:00 pm
7:30 pm
8:00 pm
8:30 pm
9:00 pm
9:30 pm
Monday
Open Court

4:00 am - 5:00 am

Group Training

5:00 am - 6:00 am

Group Training

6:00 am - 7:00 am

Open Court

7:00 am - 9:00 am

Group Training

9:00 am - 10:00 am

Open Court

10:00 am - 11:30 am

Full Court Basketball

11:30 am - 2:00 pm

Open Court

2:00 pm - 10:00 pm
Tuesday
Open Court

4:00 am - 5:30 am

Full Court Basketball

5:30 am - 8:00 am

Open Court

8:00 am - 10:00 pm
Wednesday
Open Court

4:00 am - 5:00 am

Group Training

5:00 am - 6:00 am

Group Training

6:00 am - 7:00 am

Open Court

7:00 am - 9:00 am

Group Training

9:00 am - 10:00 am

Open Court

10:00 am - 10:00 pm
Thursday
Open Court

4:00 am - 5:30 am

Full Court Basketball

5:30 am - 8:00 am

Open Court

8:00 am - 10:00 pm
Friday
Open Court

4:00 am - 5:00 am

Group Training

5:00 am - 6:00 am

Group Training

6:00 am - 7:00 am

Open Court

7:00 am - 9:00 am

Group Training

9:00 am - 10:00 am

Open Court

10:00 am - 11:30 am

Full Court Basketball

11:30 am - 2:00 pm

Open Court

2:00 pm - 10:00 pm
Saturday
Closed

4:00 am - 6:00 am

Open Court

6:00 am - 9:00 am

Soccer Tots

9:00 am - 12:30 pm

Open Court

12:30 pm - 8:00 pm
Sunday
Closed

4:00 am - 6:00 am

Open Court

6:00 am - 8:00 pm
Monday
Tuesday
Wednesday
Thursday
Friday
Saturday
Sunday
4:00 am
4:30 am
5:00 am
6:00 am
6:30 am
7:00 am
7:30 am
8:00 am
8:30 am
9:00 am
9:30 am
10:00 am
10:30 am
11:00 am
11:30 am
12:00 pm
12:30 pm
1:00 pm
1:30 pm
2:00 pm
2:30 pm
3:00 pm
3:30 pm
4:00 pm
4:30 pm
5:00 pm
5:30 pm
6:00 pm
6:30 pm
7:00 pm
7:30 pm
8:00 pm
8:30 pm
9:00 pm
9:30 pm
Monday
Open Court

4:00 am - 5:00 am

Open Court

7:00 am - 9:00 am

Open Court

10:00 am - 11:30 am

Open Court

2:00 pm - 10:00 pm
Tuesday
Open Court

4:00 am - 5:30 am

Open Court

8:00 am - 10:00 pm
Wednesday
Open Court

4:00 am - 5:00 am

Open Court

7:00 am - 9:00 am

Open Court

10:00 am - 10:00 pm
Thursday
Open Court

4:00 am - 5:30 am

Open Court

8:00 am - 10:00 pm
Friday
Open Court

4:00 am - 5:00 am

Open Court

7:00 am - 9:00 am

Open Court

10:00 am - 11:30 am

Open Court

2:00 pm - 10:00 pm
Saturday
Open Court

6:00 am - 9:00 am

Open Court

12:30 pm - 8:00 pm
Sunday
Open Court

6:00 am - 8:00 pm
Monday
Tuesday
Wednesday
Thursday
Friday
Saturday
Sunday
5:30 am

Full Court Basketball

Relive your glory days! Come and play full court basketball with your buddies and get a great workout while you're at it.

Full Court Basketball

Relive your glory days! Come and play full court basketball with your buddies and get a great workout while you're at it.

6:00 am
6:30 am
7:00 am
7:30 am
11:30 am

Full Court Basketball

Relive your glory days! Come and play full court basketball with your buddies and get a great workout while you're at it.

Full Court Basketball

Relive your glory days! Come and play full court basketball with your buddies and get a great workout while you're at it.

12:00 pm
12:30 pm
1:00 pm
1:30 pm
Monday
Full Court Basketball

11:30 am - 2:00 pm
Tuesday
Full Court Basketball

5:30 am - 8:00 am
Thursday
Full Court Basketball

5:30 am - 8:00 am
Friday
Full Court Basketball

11:30 am - 2:00 pm
Monday
Tuesday
Wednesday
Thursday
Friday
Saturday
Sunday
4:00 am
4:30 am
5:00 am
5:30 am
Monday
Tuesday
Wednesday
Thursday
Friday
Saturday
Sunday
9:00 am

Soccer Tots

SoccerTots is an incredible opportunity for your child to learn the sport of soccer and the importance of fitness. To register and find more information about the program visit www.soccertots.net and find our location under "Spokane." You can also register by phone by calling 509-362-1330. Space is limited so sign up now.

9:30 am
10:00 am
10:30 am
11:00 am
11:30 am
12:00 pm
Saturday
Soccer Tots

9:00 am - 12:30 pm
Monday
Tuesday
Wednesday
Thursday
Friday
Saturday
Sunday
5:00 am

Group Training

(Sign-up Required)

Aimee

Group Training

A 1 hour session that focuses on total body work, that will increase strength, flexibility, cardiovascular endurance, and overall athletic performance. The group training is a higher intensity format, that still allows for various fitness levels. Physical assessment is required before attending.

Group Training

(Sign-up Required)

Aimee

Group Training

A 1 hour session that focuses on total body work, that will increase strength, flexibility, cardiovascular endurance, and overall athletic performance. The group training is a higher intensity format, that still allows for various fitness levels. Physical assessment is required before attending.

Group Training

(Sign-up Required)

Aimee

Group Training

A 1 hour session that focuses on total body work, that will increase strength, flexibility, cardiovascular endurance, and overall athletic performance. The group training is a higher intensity format, that still allows for various fitness levels. Physical assessment is required before attending.

5:30 am
6:00 am

Group Training

(Sign-up Required)

Aimee

Group Training

A 1 hour session that focuses on total body work, that will increase strength, flexibility, cardiovascular endurance, and overall athletic performance. The group training is a higher intensity format, that still allows for various fitness levels. Physical assessment is required before attending.

Group Training

(Sign-up Required)

Aimee

Group Training

A 1 hour session that focuses on total body work, that will increase strength, flexibility, cardiovascular endurance, and overall athletic performance. The group training is a higher intensity format, that still allows for various fitness levels. Physical assessment is required before attending.

Group Training

(Sign-up Required)

Aimee

Group Training

A 1 hour session that focuses on total body work, that will increase strength, flexibility, cardiovascular endurance, and overall athletic performance. The group training is a higher intensity format, that still allows for various fitness levels. Physical assessment is required before attending.

6:30 am
9:00 am

Group Training

(Sign-up Required)

Aimee

Group Training

A 1 hour session that focuses on total body work, that will increase strength, flexibility, cardiovascular endurance, and overall athletic performance. The group training is a higher intensity format, that still allows for various fitness levels. Physical assessment is required before attending.

Group Training

(Sign-up Required)

Aimee

Group Training

A 1 hour session that focuses on total body work, that will increase strength, flexibility, cardiovascular endurance, and overall athletic performance. The group training is a higher intensity format, that still allows for various fitness levels. Physical assessment is required before attending.

Group Training

(Sign-up Required)

Aimee

Group Training

A 1 hour session that focuses on total body work, that will increase strength, flexibility, cardiovascular endurance, and overall athletic performance. The group training is a higher intensity format, that still allows for various fitness levels. Physical assessment is required before attending.

9:30 am
Monday
Group Training

5:00 am - 6:00 am

Group Training

6:00 am - 7:00 am

Group Training

9:00 am - 10:00 am
Wednesday
Group Training

5:00 am - 6:00 am

Group Training

6:00 am - 7:00 am

Group Training

9:00 am - 10:00 am
Friday
Group Training

5:00 am - 6:00 am

Group Training

6:00 am - 7:00 am

Group Training

9:00 am - 10:00 am
Group Training
Our group training is a 1 hour session that focuses on total body work, that will increase strength, flexibility, cardiovascular endurance, and overall athletic performance. Group training provides social support, accountability, and camaraderie in a healthy, safe environment. The group training is a higher intensity format, that still allows for various fitness levels. Physical assessment is required before attending.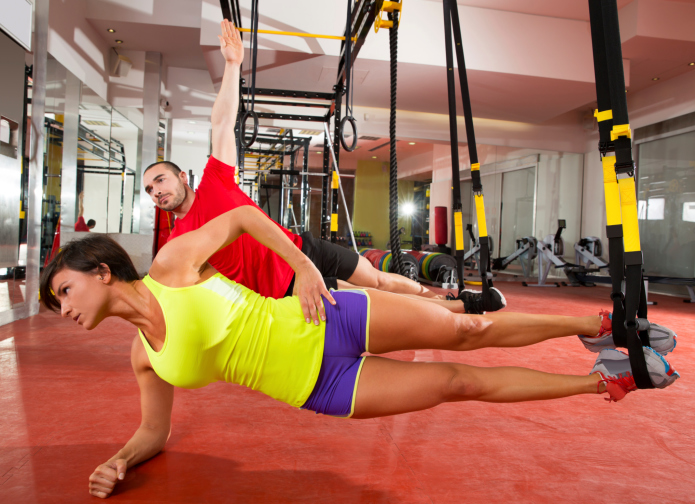 Full Court Basketball
Relive your glory days! Come and play full court basketball with your buddies and get a great workout while you're at it.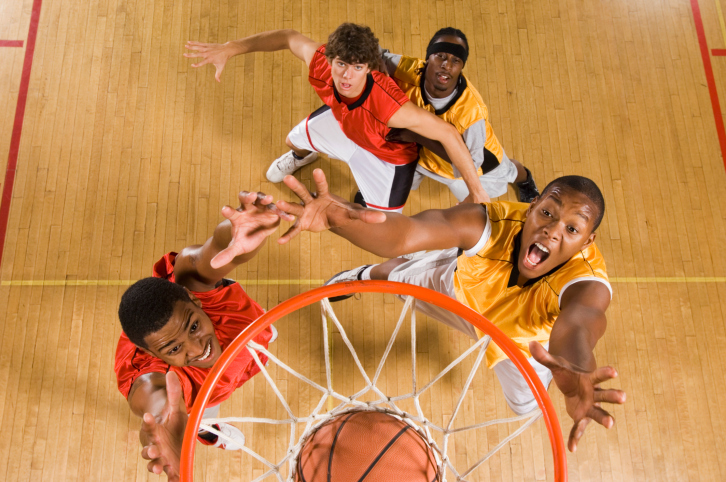 SoccerTots  (Kids' Class, Sign-up Required)
SoccerTots is an incredible opportunity for your child to learn the sport of soccer and the importance of fitness. To register and find more information about the program visit www.supertotsports.com/spokane or call to register (509) 534-5437.
Bears/Grizzlies – 4-5 years old
Cubs/Pandas – 3-4 years old
Koalas – 2.5 – 3 years old
Teddies – l/ll – 18-30 months old